Tips to Renting with Dogs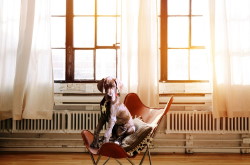 Finding an apartment to rent can be a time-consuming and stressful process. Add a dog into your must-have apartment criteria and your search becomes 10x harder. While it is certainly not impossible to find a pet-friendly rental, your options are more limited and you must be patience and keep an open mind throughout the process. There are many things to take into consideration when finding an apartment for you and your pup. Woodlake Properties has come up with our top 5 tips to renting with dogs of any breed in the Philadelphia area.
5 Tips to Renting an Apartment with Dogs
Tip 1: Be honest. Do not try to keep your dog a secret, your landlord will find out and chances are less likely they'll be open to the idea of letting you or your dog stay. Be honest about your dog with your prospective landlord from the beginning.
Tip 2: Keep your rental mind open. You may have your mind set on a certain building or neighborhood, but renting with a dog means you have to widen your options & keep an open mind. You will have to accept that you might not be able to rent the apartment of your dreams.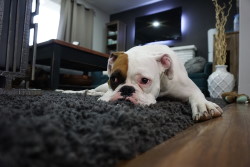 Tip 3: Create a resume for your pup. Include the breed, weight, height, age, spay/neutered information, veterinarian's information and personal hygiene traits. Be creative about including behavioral traits and commands your pup excels at. Add personal references and training background certifications to make sure you've highlighted all of the wonderful qualities about your dog.
Tip 4: Ask before you adopt. If you moved into an apartment without a dog, but are now in the market ask your landlord before bringing your new pup home. The last thing you want is to have to give up the dog you've already fallen in love with.
Tip 5: Be responsible. If your landlord has accepted your dog you now have to be responsible for all of your dog's actions. Do not allow your dog to damage the property, keep them from barking at all hours of the day and night, make sure they have plenty of toys for distraction and you're walking them often. By being a responsible dog owning renter will hopefully get more landlords to change their policies about renting with dogs.
Important Tips for Renters with Dogs
Although it is not impossible to rent an apartment or home with a dog, there are some challenges you'll face. The most important thing to remember is to keep an open mind and find a space where you and your dog feel comfortable. Woodlake Properties offers many rental options in Philadelphia, Bucks County, Delaware County and New Jersey for renters with and without dogs. Browse through our apartments for rent to see the one, two, even three bedroom options available. If you see an apartment you're interested in, call the listing's specific leasing office to schedule a tour. Be sure to verify with the leasing office that the rental is pet-friendly before scheduling a visit.