Everything Students Should Know about Dorms vs. Off Campus Housing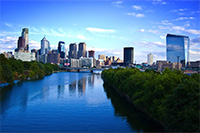 As college students prepare to embark on the next chapter of their lives, besides choosing your Philadelphia university, the hardest question may be where it is they'll live. If the campus is close to home, you may stay living with your parents for the first year until you get adjusted to college life. But, if that is not a reasonable option, you have two choices: dorm or off campus housing. There are pros and cons to each option and the decision is ultimately yours to make. Woodlake Properties has highlighted the benefits of dorms and off campus housing in Philadelphia.
Benefits of Dorm Rooms
Close to Campus & Activities: Depending on the size of the campus, dorm rooms are usually within walking distance, or even biking, to class buildings, dining halls, libraries, recreational activities, clubs and campus events.
No Extra Expenses: Utilities, telephone, cable, electricity and water are all included in your room & board. All dorms also come fully furnished with a bed, dresser and desk. You'll also purchase a dining package so all of your meals are included as well.
Security: All Philadelphia college campuses hire their own security to protect the safety of their students. Dorm buildings are also equipped with security cameras, student ID activated key locks and a variety of safety measures.
Benefits of Off Campus Housing
Options: You do not get to pick the dorm you stay in, you're simply assigned one. But if you choose off campus housing, you get the luxury of deciding between a studio, 1 bedroom or 2 bedroom apartment, depending on your budget.
Privacy: Dorm rooms can sometimes get loud and rowdy, which makes difficult to study for your upcoming final. In your own off campus housing apartment, you'll have the peace of mind knowing your space is quiet and without interruptions.
Stable Housing: During summer break and in-between semesters students must leave their dorm and find temporary housing until the campus opens up. With your own apartment, you're locked into a lease agreement (6-month, 1 year) and do not have to pack up when the school year is out.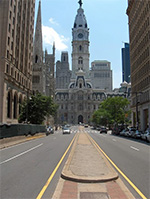 Less Restrictions: For the safety of their students and to promote a healthy living environment, dorm rooms enforce strict rules including curfews, room inspections and more. Off campus housing allows you to come and go as you please, as long as you comply with the apartment building policies.
Find Off Campus Housing in Philadelphia
Philadelphia has thousands of affordable off campus housing options available to students. Woodlake Properties has apartments for rent in the heart of Philadelphia, very close to campus, or a little further outside of the city in Bucks County, PA. Browse our website to see some of our available options and to book a tour!