Help Guide through the Rental Application Process
You've spent the last few months searching all ends of the internet universe, going from building to building in all the hottest neighborhoods and now you've finally found the apartment of your dreams! But before you head out and start buying all the furnishings for your new pad, there's one more step: the Rental Application. Navigating through the endless questions and countless signatures can be a bit overwhelming, especially for new renters. Woodlake Properties has put together a step by step rental application process guide to ensure you get approved!
Rental Application Process: Tips & Tricks to get you Approved
Fill out the Application Completely & Honestly: Every person who will be living in the apartment must fill out the rental application. While it can be long, tedious and time consuming, you must fill out every question and do so honestly. Lying on your rental application is no way to start off a relationship with your landlord.
Pay the Fees: These fees cover the cost to run your credit and background check. If you're interested in a rental property, be sure to ask about any fees before you fill out the application. Applying for multiple apartments at one time can get expensive, make sure you only apply for places you really love.
Bring your Pay Stubs: Your landlord will need proof that you can cover the cost of the rent and all associated fees (heat, utilities, water, garbage). Bringing proof of income, such as bank statements & tax returns with you to fill out the rental application will speed up the process.
Get Quality References: If you are a first time renter, getting quality personal references will help landlords know you're a serious applicant. A quality reference can be an employer, colleague or professor.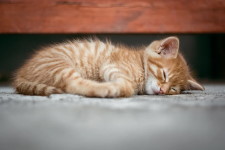 Be Upfront about Pets: Never lie about renting with pets. The landlord is almost always guaranteed to find out and when they do you're putting yourself and your pet in a risky situation. Even if the apartment states it's not pet friendly, if you're honest sometimes the landlord may be willing to work with you. See some tips on renting with dogs.
Have Renters Insurance Ready: You don't need renters insurance before you have an apartment, but do some research beforehand. Have a strong sense of the company you want to go with this way when you go in for the rental application process you can call your representative and get the policy ready.
Be Prepared: Bring more than what you need so you don't have to stall the process and risk losing the apartment. Make sure you bring pens, photo IDs, references, cover letters, bank statements and W2 forms with you when you fill out the rental application.
Apartments for Rent in Philadelphia
While searching for apartments for rent is only half the battle, going through the rental application process can be a tedious task in itself. However, many landlords have found ways to make the process a bit easier, such as online applications and phone/video meets. If you haven't yet found the apartment of your dreams, Woodlake Properties offers beautiful studio, one and two bedrooms in Philadelphia, Bucks County and even North Jersey. Browse our website for available rentals and call the listing number for a tour!