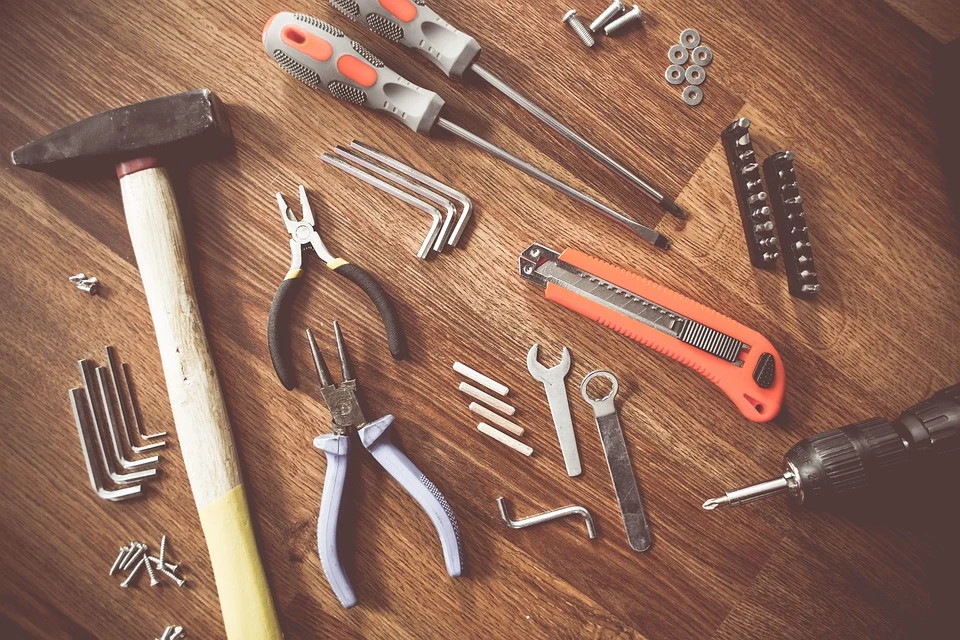 Renters Toolkit: Essential Tools all Renters Should have in their Apartment
There are many perks to renting an apartment, mainly not having to do any major repairs when an appliance breaks down. But, it is inevitable that at some point you will put together a coffee table or want to hang a picture, none of which are covered in a maintenance request. When this happens, you'll need a renters toolkit equipped with the basic and essential items to help you with DIY projects in your apartment. Woodlake Properties highlights the 10 essential must-haves for your renters toolkit so you're prepared in any situation!
Renters Toolkit: 10 Must-Have Tools for Every Apartment
Compact Multi-tool: Every renter should start their toolkit with a multi-tool since it serves many many purposes. This all-in-one essential includes pliers, utility knife, wrench, mini screwdriver, a corkscrew and several more! While we still recommending buying the full size items listed below, if you're on a tight budget this is the best place to start.
Cordless Power Drill: One of the most useful tools in your Renters Toolkit arsenal, the cordless power drill can be used on a wide variety of projects. From hanging a shelf to putting furniture together, if there is one tool to buy for your apartment it's this one.
Screwdriver Set: Every apartment should be equipped with 1 Phillips screwdriver and 1 Flathead screwdriver.
Small Hammer: Another useful tool that can be used to mount picture hooks or as a mallet for putting together furniture pieces. Plus at only $10, it won't eat into your $1,000 furnishing budget.
Tape Measure: This is an invaluable tool when it comes to measuring everything in your home! From how high to hang your pictures to the distance between couches, a 25-foot tape measure is essential for all renters (and homeowners).
Utility Knife: Don't ruin your brand new knife set opening all of those Amazon boxes, purchase a utility knife instead!
Ladder: Since almost all of your projects will take place inside the apartment a simple 4-foot ladder will suffice for most projects. It will also come in handy when you're trying to save space and stack high.
Nails/Screws: Keeping a small collection of nails and screws will come in handy more than a few times during your rental agreement. When hanging artwork or adding shelves, you'll need these on hand in case there is a few missing from the set you purchased.
Adjustable Wrench: A great item for your renters toolkit in case there is ever a leaking faucet or lose plumbing fitting you won't have to wait around for your maintenance man.
Extension Cords: More than likely all of your apartment's outlets will not all be located in the best place for your furniture. Use extension cords to decorate freely without worrying about blocking power sources.
Apartment Essentials for All Renters
Besides your security deposit, renters insurance and furniture, tools are an essential item you need when moving into an apartment. Using your own tools provides you with the freedom to make small repairs and explore some DIY decorating projects (like these rental friendly bathroom upgrades). However, remember follow our tips to avoid losing your security deposit!